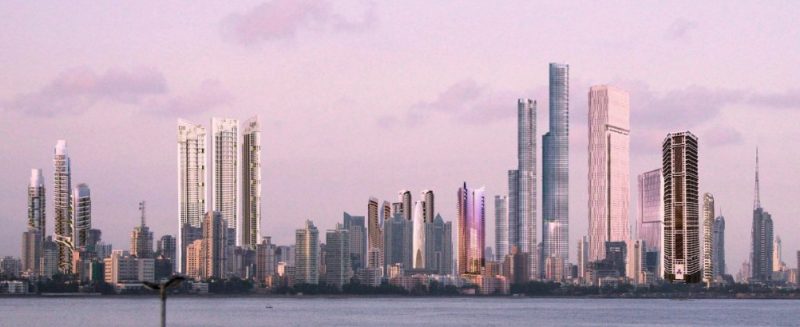 Engineering Admissions 2020: Life after Civil Engineering Education
Those skyscrapers lining the skylines of worldly cities like Mumbai must have stunned you sometime in life. Civil Engineering is your pursuit if you grew beyond their beauty, and were intrigued by the science that went into making them.
By the time the HSC board exams are over, there would barely be any engineering aspirants still wondering about which branch to choose. Most of you might have chosen an option from among the leading branches like Computer Engineering, IT, Mechanical Engineering, EXTC, Electrical or Civil Engineering. What matters is what makes you choose a particular branch. Is it about the salary expectation? Or is it about the kind of work that the branch would lead you towards?
While almost every Engineering Branch would earn you a handsome salary, the difference lies in the nature of work. While choosing a field like Civil Engineering you must have wondered a number of things like what jobs you would be eligible for, which companies would hire you, what kind of projects you would get to work on, or what your professional life would be like. If you haven't thought about it yet, this article will help you decide with surety.
The Scope of Civil Engineering
It's not just the skyscrapers that reflect the intelligence and efforts of Civil Engineers. If no one in your family has ever been associated with the profession in any role, you might be recommend to choose another branch like IT that's high on job opportunities in the current times. But the profession of Civil Engineering is for those who have a knack for physically or naturally built-up environments. If you have it, you must stay.
You can't imagine cities, commute or even an organised lifestyle without Civil Engineers at their jobs. You must get over the notion that the job is about being site engineers in the field of construction. The scope of work broadens so much that it actually feels like a vast horizon. The profession leads you to play crucial roles in infrastructure development. A horde of projects like roads, railways, airports, bridges, dams, power plants, water supply systems, sewerage plans, etc. may come your way.
The field follows exciting specialization like Transportation Engineering, Fire Protection and Prevention Engineering, Energy Engineering, Mining Engineering, Environmental Engineering, etc. While a Transportation Engineer would work for the betterment of surface transport modes like roads and railways, an FPP Engineer takes care of the fire safety of establishments. Energy Engineers are responsible for reducing energy costs or improving energy efficiency of structures. If extracting natural resources from mines excites you, Mining Engineering will help you build a commendable career. You can prevent a range of environmental hazards by learning Environmental Engineering.
What makes it Awesome?
There's no lack of jobs or higher education opportunities after earning your Civil Engineering degree. A plethora of vacancies knock your door as there's a boom in the creation of urban structures like commercial complexes, shopping malls, etc. You can either go for a private sector job, or a public sector job with high chances of getting hired with ease. In fact, the public sector is known to offer more openings for Civil Engineers as compared to the private sector.
Most jobs in public sector undertakings require you to have a good GATE examination score. Jobs at MNCs and Private Limited companies are popular among Civil Engineering candidates for their lucrative salary offerings. PSUs like NTPC, BHEL, ONGC, HAL, and IOCL are known for the best job offers for Civil Engineers. Private sector companies like Jaypee Group, Prestige Estates, Godrej Properties, Larsen and Toubro, DLF, and Shapoorji Pallonji & Company are some of the popular hirers. You can also accept a position at state public works departments (PWDs)
You can also fulfil your dream of joining the Central Civil Services by joining the Indian Engineering Services (IES) conducted by Union Public Service Commission (UPSC). Civil Engineering happens to be one of the four categories on the basis of which recruitments are made at IES. After B. E., you can opt for a post-graduation or doctoral program at institutions like IITs by qualifying the Graduate Aptitude Test in Engineering (GATE). Scoring well in the Graduate Record Examination (GRE) conducted by Educational Testing Service (ETS) can lead you to master's programs at student destination countries.
A Day in a Civil Engineer's Life
Although you may have chosen a particular career stream for reasons like the nature of work, or the workplace you would like to join, or the salary expectations, your career planning is not complete until you have considered how it would affect your lifestyle, or your daily routine, to say precisely. A Civil Engineer may not have to work in the night shifts essentially. However, it's nothing like a desk job wherein you stay in the office all day.
At a time you might have to oversee the construction of one or more sites. You never know when you might get a call from a site requesting visit for inspection of some work finished lately. You have to be flexible in your schedules. A typical day in a Civil Engineer's life begins with meticulous planning. You'll have to be very well-organised with tasks like reviewing or making estimates, meeting clients at their office or a hotel, attending phone calls, or reviewing e-mails. The job gets so absorbing that you may barely squeeze out any time for things like attending phone calls from friends or family members during the working hours. You might even have to be flexible with your meal times.
The work on most projects of a Civil Engineer proceeds in three phases. The preconstruction phase involves conducting surveys of lands, putting plans in place, tapping finances, and making decisions about staffing, schedule and materials. Construction begins in the implementation phase and you may have to stay on-site for days at a stretch in certain circumstances. The phase is mostly about coordinating the construction and keeping the progress on the schedule. The final phase of inspection involves testing the new construction for its strengths.
What makes it Challenging?
Knowing the science of construction is not enough if you wish to rise higher in your career as a Civil Engineer. You must be really good at managing unforeseen situations. The job can put you in challenging situations like cuts in the funding ruining the finer aspects of a project, deadlines being missed due to indispensable technicalities, nevertheless unfavourable weather conditions stalling the progress, and everything else. Creativity is one of the key skills that the job demands.
The job will require you to be well-versed with the local laws related to construction. The designs you draft must abide to the limitations put by law. You will have to work in coordination with bureaucrats in civil corporation offices. Over the years you should build patience towards the delays caused by bureaucratic lags. One of the integral tasks of a Civil Engineer is maintaining paperwork that officially records the progress of nearly every step of a project. It is essential to track the costs that usually exceed the estimates. Paperwork serves as credible evidence in case aspects of a project are legally challenged. You have to understand the accountability associated with the job.
You'd hardly know where your next project will take you. Relocating for work is an essential of the job. You may have to do away with the aspiration of making a place your hometown. In case you get appointed to work on a project that lasts for, say a decade, you may get to stay in a place for that long. Otherwise you may well enjoy the life of a nomad. However, it's fun when your employer takes care of your accommodation. You seldom end up living in sub-standard accommodations.
Memoirs of a Civil Engineer
Having lived the life of a Civil Engineer, you would have great stories to tell. Like soldiers narrating their adventurous experiences of the mighty wars they fought, you may tell about the mighty constructions you contributed to in your career. You would earn valuable credentials for structures like mighty bridges that serve as landmarks to cities. Your work might become the identity of a particular location.
If you have any aspirations of creating history, Civil Engineering is the sort of pursuit that can fulfil it. If you ever happed to flip through the pages of history, you would realise the historical value of the profession which happens to be one of the oldest in the course of human civilization. The Pyramids of Giza, The Great Wall of China, The Taj Mahal, World Trade Centres, and probably every monument that dots the pages of history is a brainchild of a Civil Engineer. The profession will give you valuable memories if you put in your sincere efforts.
Never mind if you were still in splits regarding your decision of choosing Civil Engineering for your BE. If you are an individual amazed by the might of built-up environments, the profession will offer you a plethora of opportunities to make it big!
This article about the nitty-gritties of Civil Engineering as a profession is presented by ARMIET Engineering College equipped with sophisticated infrastructure for conducting the BE and Diploma in Civil Engineering.